Today, Clemco is proud to be the largest air-powered abrasive blast equipment supplier in the world with a commitment to Customers that remains unchanged year after year.
Clemco has the most expansive product line of any blast equipment manufacturer and maintains the highest quality standards worldwide.
"TarlanMunaiEnergy" is authorized distributor of CLEMCO in Kazakhstan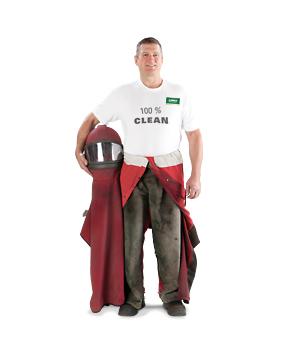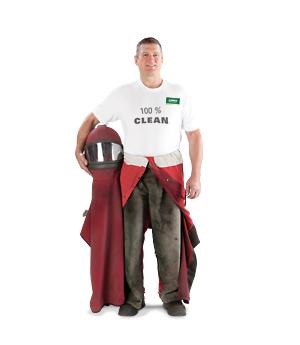 Unparalleled protection functions combined with complete comfort (CE-conformity)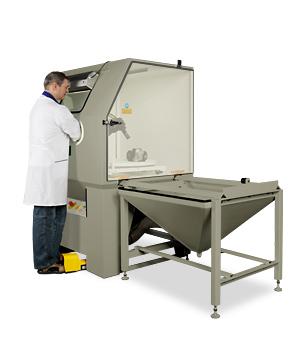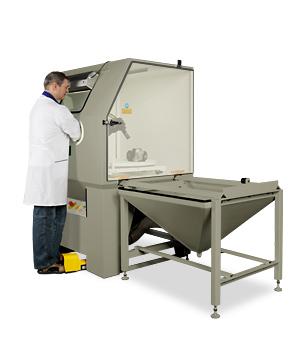 Precise, enclosed blasting technology for the manual processing of small to medium sized workpieces.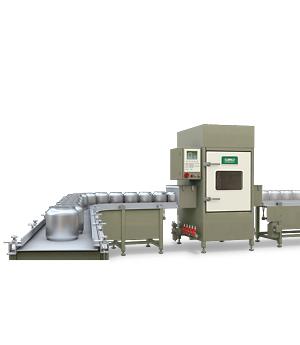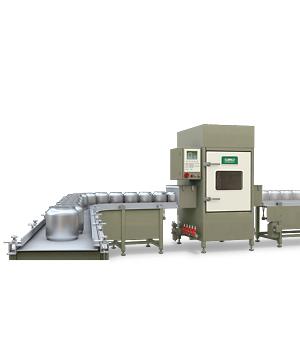 Seamless integration into the work process for large volume production runs and accurate repeatability.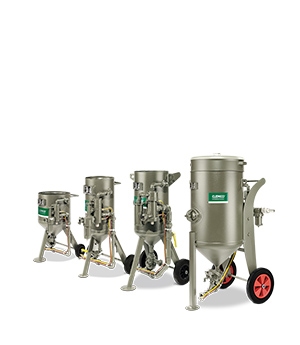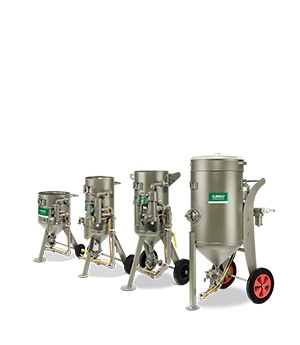 Perfect configuration and compatibility combined with innovative solutions for optimal results.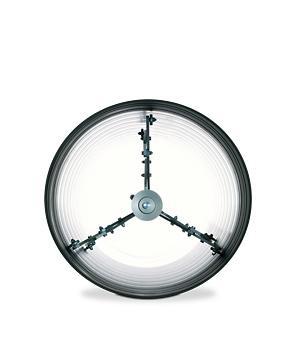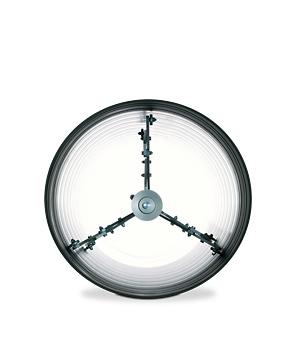 Total coverage of pipe interiors with precise performance, simple operation, and time efficiency.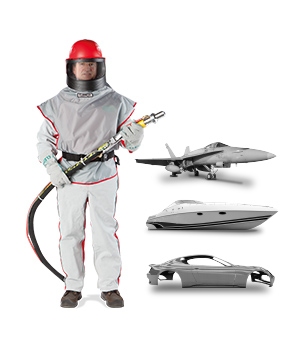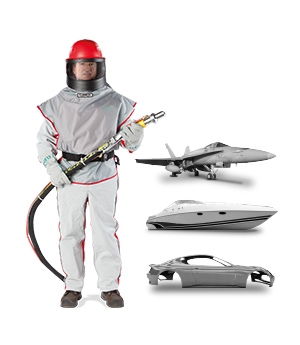 Fine-tuned portable blasting system with remarkable surface coverage and unrestricted mobility.
Start
The industry leader –
Clemco sets the standard
From its beginnings in 1941 as the
Clementina Company, a San Francisco – based equipment-rental enterprise,
Clemco has developed into a worldwide manufacturer of the best
abrasive-blasting machinery in the industry. With a constant emphasis on
quality, safety and continuous improvement, Clemco sets the performance
standard for abrasive blasting around the globe.
Keeping pace with the progression of
industry, Clemco consistently offers high-performance solutions to its
customers. We provide engineered solutions tailor-made to a wide range
of surface treatment needs: preparation, cleaning, peening and
finishing.
1940 year
Maritime Supply and Service
Due to its strategic position on the Pacific coast,  a sharp increase in shipbuilding and maintenance, both military and commercial, emerged in the San Francisco, California Bay Area. In response to this ripe business opportunity, Clementina began building and supplying pressure blast vessels to the docks. This new type of surface prep technology quickly became popular, prompting the company to market these vessels under a new brand name, "Clemco".
1941
The Clementina Co. is founded, as an equipment rental company
1949
First blast machine built in San Francisco, California
1950 year
Infrastructure Expands
The decade of the 1950's saw massive expansion of roadways, railways and bridges in both the USA and Europe. The expansion of oil exploration and refinment came with its own challenges, among them, corrosion. With the construction of these new channel of commerce, transportation and oil, abrasive blasting occupied a prominent role and still does to this day.
1958
First overseas activity, through Hodge Clemco, UK
1960 year
Changes in Manufacturing
Throughout the 60's, the technology and processes used in manufacturing became more complex and efficient. Recognizing this improvement in quality and procedure, Clemco expanded its product line from portable equipment to blast cabinets and industrial blast systems.
1960
First overseas office established, Clemco Europe BV, Netherlands
1968
Added equipment line and facilities for manufacturing industrial-caliber blast equipment
1970 year
The Evolution of Safety Standards
In the 1970's, the standard for industrial safety and maintenance developed rapidly.  The passage of the Occupational Safety and Health Act (OSHA) resulted in the formation the National Institute for Occupational Safety and Health (NIOSH). Already an industry leader in safety and protection, Clemco maintained its total compliance to all new safety and health directives, paving the way for a new standard in abrasive blast safety.
1973
Overseas companies are consolidated into Clemco International Inc
1980 year
Aircraft Maintenance
In the 1980's, the aviation industry began searching for alternatives to chemically stripping paint from aircraft and sought new equipment to aid this process. The technology of dry stripping of aircraft and other lightweight surfaces with specialized blast media was developed in response to this new demand, a technology rapidly adopted by the US Air Force and others around the world.
1981
Aerolyte non-aggressive media blasting product line developed
1986
ZERO cabinet blasting product line acquired; manufacturing expanded
1990 year
Globalization
As communications technology improved, enhancing the ability of global companies to coordinate, expand and interact, an increasing need for infrastructure and energy to support this new boom followed. As oil drilling, gas extraction, power transmission and cargo shipment swelled and diversified, abrasive blasting had to evolve in tandem. This new, global and dynamic economy demanded new and sophisticated blast technology, calling for fully-controlled and automated blasting, specialized non-aggressive medias and contained, closed-circuit blasting, keeping pace with a changing world economy.
1991
Clemco Industries establishes Washington, MO as its new US manufacturing base
1997
Clemco International establishes new manufacturing base in Sopron, Hungary
2000 year
Green Energy
As awareness of climate change and limited energy supply became more evident, industries expanded their methods of generating energy from diverse sources, such as wind, water and sun. This new energy-creating machinery required protection for long-term durability, and the role abrasive blasting plays is critical, providing the first steps in assuring reliability and consistent performance of alternative energy generating machinery.
2006
Munkebo A/S is acquired, expanding Clemco's product line and manufacturing